If you're an author with a heartwarming, pulse-racing, or tear-jerking romance manuscript just waiting to be shared with readers, your dream of seeing your book on the shelves might just be a submission away.
The first step—finding publishers that accept submissions without an agent—is already done for you!
Finding the right publisher for your romance novel
Before you jump in and submit your manuscript, it's essential to understand the different niches and sub-genres within the romance sector. Whether your story leans towards historical, paranormal, contemporary, or erotic, there's a publisher out there looking for your exact flavor of romance.
A good fit means not only higher chances of acceptance but also a better working relationship with your publisher. They'll be as passionate about your story as you are!
Tips before you submit
Research thoroughly
Dive deep into each publisher's submission guidelines. Tailor your proposal or query letter to fit their requirements.
Professional presentation
Always send a polished, proofread manuscript. First impressions matter.
Know your audience
Publishers specialize in various romance sub-genres. Ensure your novel aligns with their readership.
Persistence pays off
Rejections are a part of a writer's journey. Don't get disheartened. Keep submitting!
Romance Publishers Accepting Submissions
Click the link below for a comprehensive list of 32 romance publishers currently accepting unsolicited manuscripts and six more open to agented manuscripts.
Romance Publishers Accepting Submissions
This is a Google sheet that you can save to your drive, edit, and use to track your submissions.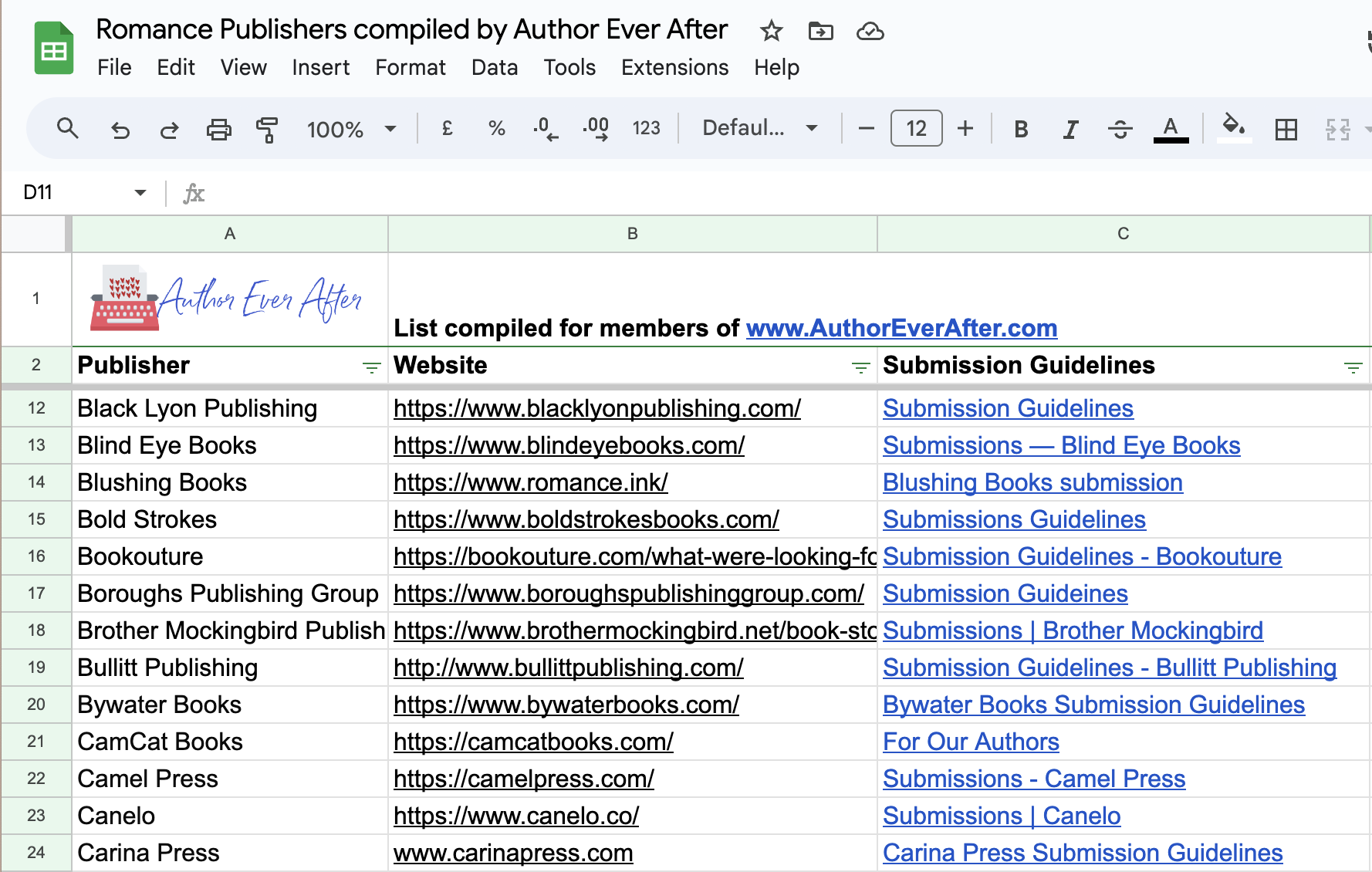 Note that while we've made every effort to ensure the accuracy of this list, publishers change their submission links and status from time to time.
If you notice something that should be updated, let us know with a quick email so we can keep the list relevant. Thanks!
Planning to indie publish but not sure how to?
Book a free 30-minute strategy call!
Get the publishing support you need
Get my top 17 tools for authors
Download a free guide with the tools I use as a romance author to find and engage readers. No email required—my no-strings-attached gift to you for visiting my site!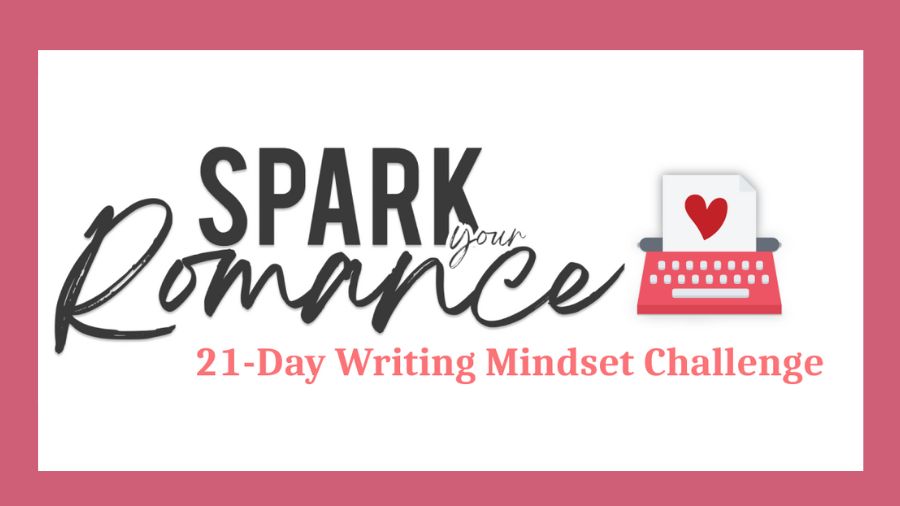 Reset your mind—finish your romance novel
Get the sceince-backed tools, motivation, and accountability you need in this 21-day challenge with daily exercises designed specifically to help you to finish your romance novel.