Helping you indie publish your first romance novel
Learn skills, build relationships, become a published romance author with a success support network.
You want to become a
published romance author …
You could hire an assisted self-publishing company to do the work for you. Expect to spend at least $5,000 and not a learn anything to help you publish your next romance novel yourself. (Done For You).
You could cobble together a bunch of courses, podcasts and blog posts and hope you get the information you need. You're usually on your own to sort through and implement what you learn. (Do It Yourself … all by yourself).
You could join a community of other authors who are shooting for the same target, to learn from and encourage each other. (Do It Yourself … together).
You could hire a mentor to walk the path to publication with you, so you don't get lost and know how to get there on your own the next time. (Done With You).
If having a community of peers or an
indie publishing mentor appeals to you …
"Author Ever After has given me more opportunities than I could have ever dared to dream. I've gained the ability to finish my discovery draft, the confidence to share what I've written with others, and the knowledge to get out there and promote myself. There's no telling where I'd be without this support system."  
~ Tami Winbush, one-to-one mentorship & community member
I'm Danika, your indie romance publishing mentor
I've supported hundreds of authors achieve their writing and publishing goals since 1998 when I co-founded a community that's grown to over 1,500 author members. In August 2022, I decided to focus on working with the authors I most love supporting—indie romance authors, like myself. That's when Author Ever After came to be.
Success usually comes down to these four things: 
⭐️ It's all about being with your people—romance lovers who totally get your passion and are hustling just like you.
⭐️ Having a buddy to poke you when you're daydreaming? Game changer.
⭐️ Having a tried-and-true game plan? That's your secret weapon to making moves.
⭐️ And when you've got the right gear and gals ready to jump in? That's when magic happens.
That's what was missing when I made my first foray into indie publishing, so that's what I've created to help you make a stress-free transition from hobbyist romance writer to a published romance author.
If you're ready to put your love story into reader's hands, welcome! You're exactly where you need to be.
"Signing up for Author Ever After was one of the best investments I've ever made in my writing career. Danika understands the romance indie publishing industry inside and out. Her insights, gentle guidance and unrelenting focus on holding me accountable not only resulted in a near-doubling of written words from me, but also instilled the confidence that I needed to push toward my debut release."
~ Valerie Pepper, published community member
Become a member of Author Ever After
commit to publishing your romance novel before your lovers' next anniversary!
Here are some of the ways I can help you achieve your romance publishing goal
💋 research and decide on the best pen name for your sub-genre
💋 create an author brand look that matches reader expectations of your sub-genre
💋 write catchy, on-brand, social media bios (they should all be different!)
💋 build your first landing page website (check out a few examples below)
💋 set up your email form and your first welcome sequence
💋 create a fool-proof, cover design brief so your designer nails what your readers are looking for
💋 identify cover deisgners, editors and other experts who match your sub-genre and budget
💋 learn how to make the best use of tools like StoryOrigin and BookFunnel
💋 generate advance reviews so your book launches with social proof
💋 create perfectly formatted book interiors for ebook and paperback
💋 upload your first book to Amazon and other retailers
💋 and more …
Ready to experience the support of the
Author Ever After membership and
Passion Project to Published mentorship?
"Danika is the ultimate book coach. She offers her extensive author knowledge with patience and care. She fosters an atmosphere that feels so safe you won't mind admitting all the things you don't know and be amazed as you walk away equipped for the challenge."
~ Colette R. Harrell, one-to-one mentorship & community member (published)
that's what she did …
with some one-to-one mentorship!
more nice things authors say about working with me
"Danika is amazing to work with! I had so many fears holding me back from publishing that I was sitting on a stack of four unpublished manuscripts by the time I joined Passion Project to Published. I knew I would have to create a website, start a mailing list linked to my website, establish a presence on social media…and I didn't even know a thing about branding! All this on top of worrying about editing, formatting, cover design, how to upload the final product, and designing a successful launch. Any one of these pieces is intimidating. All together, they had stopped me in my tracks. Then I booked a free consultation with Danika, and the clouds began to clear.
~ Fiona Briar, one-to-one mentorship & community member
"Danika is an amazing author coach. She is supportive, kind, knowledgeable, and she really cares about you and your goals."
Mia Harlan
USA Today bestselling romance author
"Over the last three years, Danika has become an integral part of my writing community. She's encouraging and funny and always positive."
Stacey Wallace
USA Today bestselling romance author
"Danika is a perfect coach—compassionate and kick-ass, she's been there, done that, and knows that tough love is often the best love."
Gabbi Grey
USA Today bestselling romance author
Get the publishing support you need
Get my top 17 tools for authors
Download a free guide with the tools I use as a romance author to find and engage readers. No email required—my no-strings-attached gift to you for visiting my site!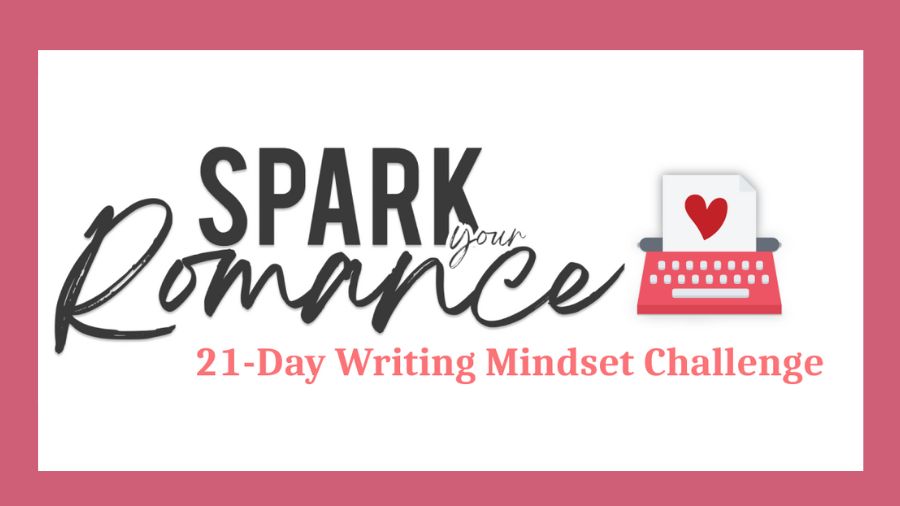 Reset your mind—finish your romance novel
Get the sceince-backed tools, motivation, and accountability you need in this 21-day challenge with daily exercises designed specifically to help you to finish your romance novel.